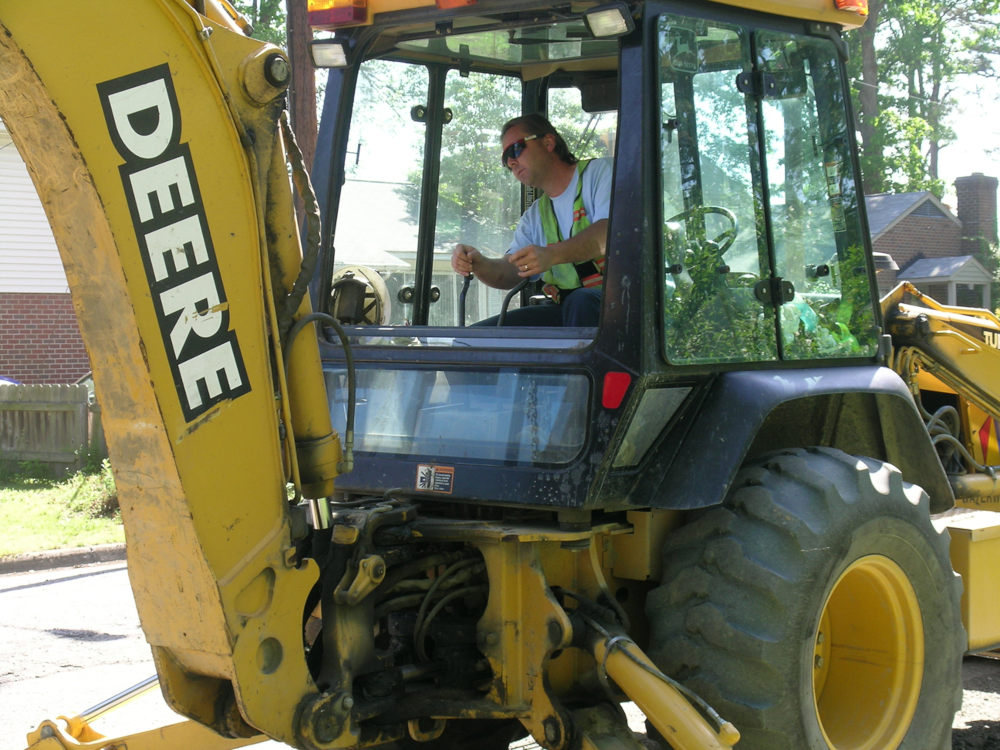 We are proud to announce the winners of the the Hampton Roads Public Works Academy (HRPWA) Scholarships. Two $1000 scholarships for post-high school education were generously donated to HRPWA by The American Public Works Association mid-Atlantic chapter. One student from each of our partner schools, The Pruden Center and New Horizons Educational Center, were selected based on academic achievement and community involvement.
The New Horizons' HRPWA Scholarship Recipient
The $1,000 Hampton Roads Public Works Academy Scholarship is awarded to a student at Poquoson High School who is in the Electronics/Robotics Program at the Butler Farm Campus.
Congratulations to Mark Ramirez!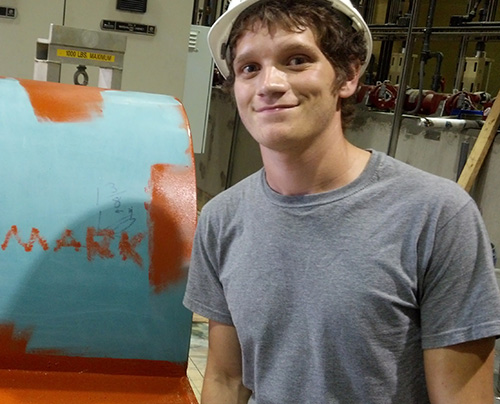 Mark is a member of the New Horizons FIRST Robotics team and the Skills USA team. He is also a member of Poquoson's track and field team as well as the La Crosse club for which he served as co-captain. Mark is credited with designing the mascot for New Horizons which is the New Horizons Nighthawk.
Upon graduation, Mark plans to attend Thomas Nelson Community College transferring later to a four year college or university. He will major in Computer Engineering with the goal of obtaining a degree in that field of study.
The Pruden Center's HRPWA Scholarship Recipient
Congratulations to Antonio Blackley!
It couldn't have happened to a better student!
We are proud and honored to announce Antonio Blackley as the recipient of the Hampton Roads Public Works Academy Scholarship!
Antonio is an honors student of Smithfield High School, Smithfield Virginia. He was enrolled in the Cosmetology program at The Pruden Center. Antonio was an exceedingly studious, well-rounded student. He involved himself in activities that garnered him leadership responsibilities at The Center, as well as his track team at Smithfield High School. Antonio takes pride in his Career Technical Education (CTE) program, as well as The Center. Antonio is a cadet in the Public Works Academy, FIRST Governor's STEM Academy and an Ambassador Student for The Center. Thus far, Antonio is upholding the ideals of what it means to be an outstanding student. He is maintaining an excellent GPA and has full command of his knowledge base in his CTE program.
Based on his commitment, dedication, consistency and service to his community, Antonio was selected as this year's recipient for the HRPWA Scholarship. Upon graduation, Antonio plans to attend Hampton University this fall. His desire to major in Sports Management fuels the seriousness of his relentless pursuit. We wish him well in his future endeavors!
Congratulations to Joshua Spratley!
Graduate of the Pruden Center Cadet Program
This two-year, hands-on program is geared toward high school students participating in The Pruden Center and New Horizon's Career and Technical Education Center programs. The Public Works Academy Cadet Program consists of courses teaching the basics of 32 major areas of work within the Department of Public Works and Utilities. Each class is taught by a subject matter expert from that particular area of work. The classes and field trips last approximately two and a half hours and meet once a month. Students are required to complete a paid summer internship program with Public Works or Utilities, or a member organization of the Public Works Academy.
Students that are recommended by their teacher and accepted into this program after an interview process, will be required to meet some basic criteria. If these conditions are not met, a student will be released from the program.
Complete an application
Have good attendance
Maintain their Career and Technical course average of a 'C' or better
Complete a summer internship
Display good work ethics
Upon successful completion students will receive their certificate, which among other benefits, will highlight them as first priority for public works and utilities positions. In most cases, positions will be available immediately after program completion.
Printable Informational Flyer
---
Congratulations to our 2012-2013 Graduates
William Babb
Lakendra Batten
Antonio Blackley
Andrew Brown
Anthony Brown
Hunter Davenport
Jacqulyn Faison
Brandon Harrison
Mark Ramirez
Christina Ramos
Christian Reese
Miguel Roman
Delano Smith
Brittany Watkins
Jalil Williams
Ron Williams
Congratulations to our 2011-2012 Graduates
Dakota Ashley
Anthony Copeland
Chris Guillot
Michaelangelo Hooker
Christopher Kennedy
Julian May
Robert Nieberger
Chanice Reid
Micahel Richardson
Rakeem Smith
Elizabeth Stone
Matthieu Sullivan
Matthew Thompson
Congratulations to our 2010-2011 Graduates
Michael Davis
Melvin Hazelton
Michael Johnson
Joshua Lamendola
Trevor Olton
Christopher Patrick
Xavier Ruiz
Michael Stallard
Ricky Wilkons
Rolf Zierow
Congratulations to our 2009-2010 Graduates
Corey Critzer
Charles Dunlap
Alex Harp
Congratulations to our 2008-2009 Graduates
Maxwell Evans
Brett James
Lamar Steward
Darrell Harper