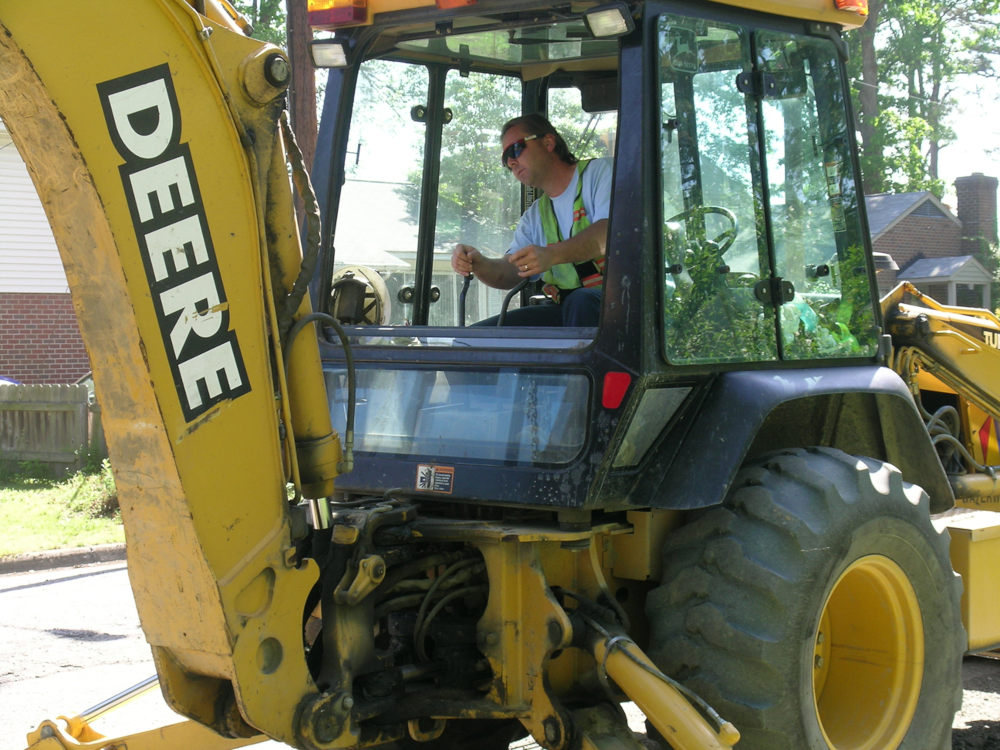 We are proud to announce the winners of the the Hampton Roads Public Works Academy (HRPWA) Scholarships. Two $1000 scholarships for post-high school education were generously donated to HRPWA by The American Public Works Association mid-Atlantic chapter. Students from Virginia Beach Technical and Career Educational Center were selected based on academic achievement and community involvement.
The College and Career Academy at Pruden HRPWA Scholarship Recipients
Hampton Roads Public Works Academy's College Bound Cadets!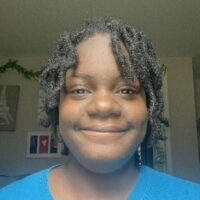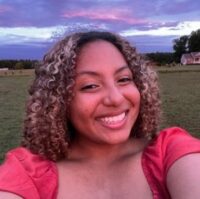 We are proud and honored to announce HRPWA's Cadets, Yessenia Winston and Faith Rivers as recipients of the Hampton Roads Public Works Academy Scholarship!
Yessenia and Faith both hail from Suffolk Public Schools located in Suffolk, Virginia, Lakeland High School and King's Fork High School, respectively. Both students were enrolled in the Cybersecurity Operations program at The College and Career Academy at Pruden (CCAP). They excelled academically at their base schools, in addition to demonstrating exemplary performance in their Cadet and Technical Education (CTE) programs at CCAP.
These hard-working cadets, successfully completed two (2) years in their program, in which they were exceedingly committed and dedicated. Thus far, they are upholding the ideals of what it means to be outstanding students. Based on their commitment, dedication, consistency and service to their community, both Yessenia and Faith were selected as this year's recipients for the HRPWA Scholarship.
Upon graduation, Yessenia plans to attend Christopher Newport University and Faith plans to attend Virginia State University this fall. We wish them well in their future endeavors!
This two-year program is centered on high school students from New Horizons Career and Technical Education Center, The College and Career Academy at Pruden, and Virginia Beach Technical and Career Educational Center. Students that are recommended by their teacher and accepted into this program after an interview process, will be required to meet some basic criteria. If these conditions are not met, a student will be released from the program.
Complete an application
Have good attendance
Maintain their Career and Technical course average of a 'C' or better
Complete a summer internship
Display good work ethics
Upon successful completion students will receive their certificate, which among other benefits, will highlight them as first priority for public works and utilities positions. In most cases, positions will be available immediately after program completion.
Printable Informational Flyer
---
Congratulations to our 2022-2023 Graduates
Troy Argensinger
Sarai Bailey
Astro Bren
Joshua Cade
Aubrey Copeland
Jalen Crews
Hayden Feather
Garrett Hartman
Nasir King
Brayden Lassiter
Claire Mueller
Daniel Nelson
Fields Nelson
Cameron Poplin
Kalique Powell
Gastave Reiken
Faith Rivers
John Shipman
Austin Stotts
William Thompson
Sean White
Yessenia Winston
Congratulations to our 2021-2022 Graduates
Earthell Alfred
Thomas Lindsey
Ryland O'Hara
Congratulations to our 2019-2020 Graduates
Jeah Hacinas
Jaylen Johnson
Congratulations to our 2018-2019 Graduates
Keagan Aue-Drummond
Devon Courtney
Paige Gerhard
Matthew Gravely
Deziyah Green
Brian Hampton
Taina Martinez
Jacob Mooney
Robert Osborne
Angel Pena
Niya Randolph
Anastasia Richardson
Tasia Ricks
Darrell Sheets
Julia Shelton
John Soulerin
Ryan Woodward
Congratulations to our 2017-2018 Graduates
Darius Aldridge
Anthony Brewer
Tyree Casteel
Caleb Cowles
Colin Eastman
Rachel Farthing
Trent Fisher
Chandler Fowler
Kane Hamilton
Kellye Johnson
Hunter McElveen
Matthew Montgomery
Jonathan Robinson
Matthew Saporito
Ellison Smith
Bailey Stewart
Aaron Wheeler
Jordan Woodman
Congratulations to our 2016-2017 Graduates
Christian Andrejko
Rquan Batten
Madison Belcher
William Copeland
Adrian Dillard
Shane Donahue-Perucci
Scottinae Hatchett
Alek Hensberger
Moses Hinton
Deantre Hunter
Darryl Mickel
Mekayla Rundle
Benjamin Shapiro
Joseph Shematek
Dwight Williams
Congratulations to our 2015-2016 Graduates
Christian Brito
Matthew Carter
Matthew Chambers
Ronnie Cortes
Darcy Finch
Julio Gonzalez
Bakari Jenkins
Shaiheim Johnson
Justin Koontz
Owen Lawrence
Omar Lezcano
Jonathan Monahan
Reid Morris
Howard Odom
Kevin Parker
Patrick Porto
Isaac Smith
Tyler Stallings
Samuel Turner
Justice Williams
Joseph Williamson
Hannah York
Congratulations to our 2012-2013 Graduates
William Babb
Lakendra Batten
Antonio Blackley
Andrew Brown
Anthony Brown
Hunter Davenport
Jacqulyn Faison
Brandon Harrison
Mark Ramirez
Christina Ramos
Christian Reese
Miguel Roman
Delano Smith
Brittany Watkins
Jalil Williams
Ron Williams
Congratulations to our 2011-2012 Graduates
Dakota Ashley
Anthony Copeland
Chris Guillot
Michaelangelo Hooker
Christopher Kennedy
Julian May
Robert Nieberger
Chanice Reid
Micahel Richardson
Rakeem Smith
Elizabeth Stone
Matthieu Sullivan
Matthew Thompson
Congratulations to our 2010-2011 Graduates
Michael Davis
Melvin Hazelton
Michael Johnson
Joshua Lamendola
Trevor Olton
Christopher Patrick
Xavier Ruiz
Michael Stallard
Ricky Wilkons
Rolf Zierow
Congratulations to our 2009-2010 Graduates
Corey Critzer
Charles Dunlap
Alex Harp
Congratulations to our 2008-2009 Graduates
Maxwell Evans
Brett James
Lamar Steward
Darrell Harper